Getting above the Arctic Circle presents some challenges, but the benefits are astounding. The first step in the process is flying to Fairbanks. This is a reasonably easy task and can be achieved either flying directly from some cities or by flying into Anchorage and then chartering a flight on a smaller plane. You can also drive, via the ice road, from Fairbanks. Its about a 7 hour ride, through frozen tundra and across frozen rivers. Not for the faint of heart. Long stretches of travel over a frozen river can be frightening and precarious. Additionally, the ice road can cause severe tire damage, requiring more than a single spare in some cases.
We chose the chartered flight, with some built in opportunity to flight seeing. The flight takes about an hour and a half (to our destination). Bush pilots (as they are called) are key to survival in this part of the world; responsible for transporting goods, supplies, and people. They also function as flight seeing guides, fishing guides, and hunting guides.
The Arctic Circle is a line, not carved in the land, which delineates the area that experiences 24 hours of daylight at the summer solstice and 24 hours of night at the winter solstice. The "circle" is not fixed and as of March 2016, it lies at 66°33′46.1″ north of the Equator.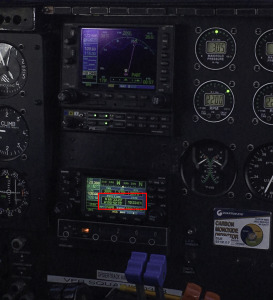 Our travel has brought us to Bettles, Alaska; current population 14. A very remote outpost that functions as a transition point to posts further north. In addition to providing a resting and refueling point, Bettles is known for its amazing aurora displays and wintertime activities, such as snowshoeing, cross country skiing, snow mobile riding, and dog sledding.
When the weather is clear, you can see for hundreds of miles to far off snow covered peaks. In the summer, the snow melts giving way to boggy tundra, humid weather, and mosquitos. Winter on the other hand, provides for vast expanses of ice and snow, allowing adventure seekers access to what would otherwise be impassable terrain.
Being prepared for winter is key, with temperatures that average around 10 below zero Fahrenheit, but can easily drop to negative 40. Layers and gear are key to survival in these conditions. It is easy to think, I am headed on vacation and don't have any plans to be in extreme conditions for long, but each outing poses a risk. Being prepared is truly the only solution. Additionally, if you want to go mushing or be out watching the aurora displays that can last from minutes to multiple hours, proper gear is required.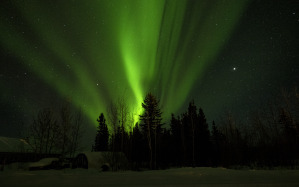 Living life on the fringe takes fortitude. Goods are either flown in (light weight and reasonably small items) or must come in on the ice road. As the ice road only exists for a few months a year, you need to plan well in advance a year's worth of needs. Building supplies, large furniture, mechanical equipment, all get one or two opportunities to arrive. Food and other sundries can come up on the chartered flights, but still capacity is limited. Imagine the planning and logistics that must occur to run a business or maintain a village in this area.
There is one power company that generates power for the entire town. They also provide access to the internet, via satellite, so bandwidth is limited and rationed. There is a clinic for medical needs and a school and playground for children, although none have been seen.
The fire department is volunteer with every citizen of the village a volunteer. Fires are an annual occurrence and generally caused by lightning strikes in the summer months.
Dog sledding used to be the primary source of transportation from village to village, but now a days is used mostly for tourism purposes, with the work uses being replaced by snow mobiles.
There is a weather station, airport, and National Park Service station for the Kanuti National Wildlife Refuge.
Other than a few local natives with family ties to the community, the folks in Bettles have all chosen to be here. Many of the staff members are from foreign countries (e.g., Japan, Belgium, and Switzerland) that are drawn to the remote beauty of the village come here to work (volunteering in exchange for room and board). A few hardy souls from Colorado come in to work the winter months.
Each person drawn to the beauty and stark life of the far north, often working as house keeper, administrative assistant, dog musher, and general help just for the privilege of living here.
After a week in this environment, it is truly clear why these folks have chosen to be here. We are already looking forward to our next trip, March 2017! For more information and to register, click here.
1,586 total views, 2 views today